What Helps Fire Damage Restoration in Medford Homes?
5/15/2022 (Permalink)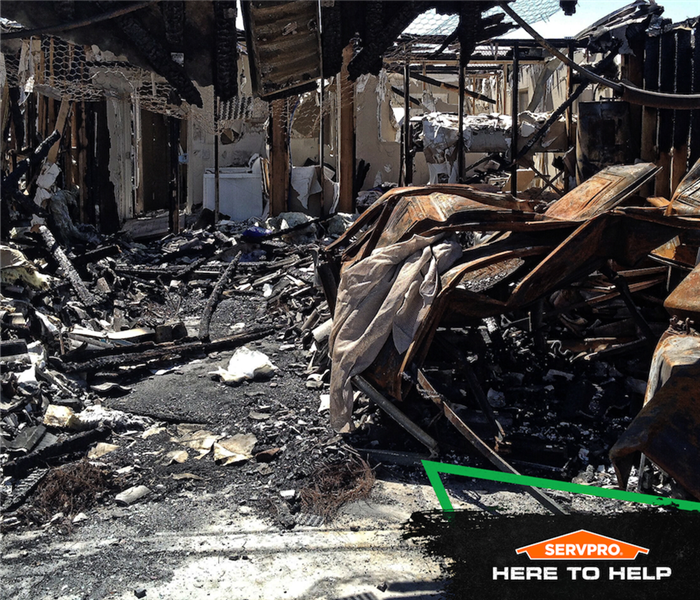 Fire damage restoration for your home is no easy task. Call SERVPRO for fast and immediate service. 24/7 365 days a year we are ready.
Factors Contribute to Faster Surface Cleaning in Fire-Damaged Medford Properties
Understanding the correlation of appropriate environmental conditions and factors is important for faster and more thorough fire damage cleanup. Educated restoration professionals of our SERVPRO team appreciate the impact of each of these potential influencers, so we manipulate environmental conditions and circumstances to suit the ideal cleaning and restoration scenario.
Choosing the Right Product
The most direct and considerable impact on fire damage restoration for Medford homes is the appropriate cleaning product used. Various types of smoke damage require different cleaners and chemicals to overcome, so choosing appropriately from the beginning sets the tone for efficient and effective restoration and recovery solutions. Solvents and detergents are common choices, and the options vary based on wet or dry smoke damage deposits.
Mechanical Actions
An effective way to help cleaning processes be more effective and complete is to combine them with actions to agitate the soil and better infuse the residues with the cleaning chemicals. These might include:
Brushing
Feather Dusting
Scrubbing
Dry Vacuuming
Media Blasting
Temperature

Cooler temperatures slow down chemical processes and molecular movement, causing cleaning products and reactions to be less productive and efficient. Increasing the temperature of the work area allows faster drying, chemical reactions, and cleaning.
Contact Time
The time that solvents, detergents, and other chemicals used in the cleaning process are allowed to work on the residues and soil deposits, often the more effective they become. It is important that testing is completed in advance for the impacted underlying surface to be sure that extensive contact time with cleaners does not ruin the hosting substrate.
Several factors can influence the efficacy of our cleaning processes and the ease of removing stubborn soot and smoke residues. Our SERVPRO of Medford / Everett team is ready to help you make these fire loss effects "Like it never even happened." Call us at (781) 395-4444.