How Can Commercial Property Owners in Medford Prepare for Water and Fire Damage Mitigation and Remediation?
9/30/2021 (Permalink)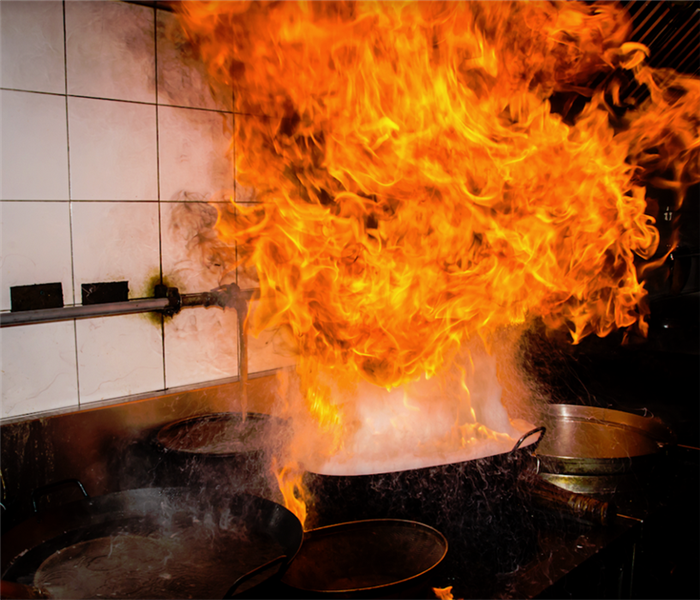 Does your business have a plan for fire and subsequent water damage emergencies with SERVPRO? Call today to discuss with us.
Partner with SERVPRO to create an Emergency READY Profile (ERP) for water and fire disasters in your Medford business
Business owners understand the importance of seeking reliable and reputable assistance for issues outside of a company's areas of expertise. Water and fire disasters affecting Medford commercial property are the perfect time to ally with restoration professionals experienced in responding to extensive damage.
Are There Benefits to a SERVPRO Emergency READY Profile and Plan (ERP)?
The SERVPRO team is highly skilled in managing both water and fire damage restorations in Medford, an excellent fit for both the planning and execution of our innovative Emergency READY Profile (ERP). Working with an experienced SERVPRO project manager, develop a personalized response agenda that combines effective and creative fire and water damage solutions with strategies that permit the continuation of at least partial business operations during the mitigation and remediation phases.
How Do Business Owners and SERVPRO Collaborate on a Water and Fire ERP?
The first step is inviting SERVPRO to do a walk-through of your facilities. Our managers look for potentially hazardous spaces and building conditions that would benefit from adaptations making them less risky. Follow our recommendations to limit exposure to damage and to work shutdowns that could affect your business health. Nearly 50 percent of commercial endeavors find it impossible to reopen after a temporary closure to cope with a fire or water disaster. Instead, make proactive changes and help SERVPRO develop a concise digital document that:
Lays out your commercial campus' blueprint, including the location of utility shut-offs, lines, and other systems
Clarifies the steps needed to protect vulnerable equipment and documents and to allow a portion of your space to remain accessible to your staff and possibly your customers during recovery phase operations
Organizes the efforts any SERVPRO crew takes to mitigate and remediate water and fire damage and soiling
Does the Business Owner Have Genuine Input During the ERP Creation?
No one knows your business better, so we urge you to use our mobile ERP app to add and update details. Confirm that SERVPRO is your restorer of choice and share contact information for the vendors and contractors who fitted your business with equipment and systems. Designate trusted individuals as agents if you are unavailable during any portion of the fire or water disaster to minimize delays.
Join forces with SERVPRO of Medford / Everett to prepare for commercial water or fire disasters using our ERP process. Schedule an initial appointment by calling (781) 395-4444.