Should I Contact Professionals for Fire and Smoke Cleanup in Everett Immediately?
6/8/2021 (Permalink)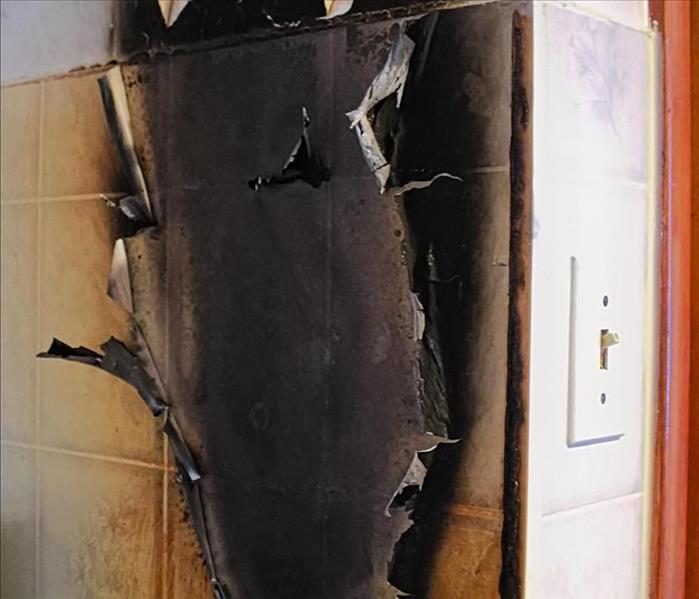 It's not just a fire, there is so much that goes into fire restoration. Call SERVPRO of Medford / Everett for assistance for your property today.
Contact Reliable Restorers like SERVPRO Immediately for Professional Fire and Smoke Cleanup in Your Everett Home
A fire in your home is a disaster to deal with due to severe loss and life disruption. You may feel relieved when the fire is extinguished and everyone is safe, but the harm has just begun. To prevent more damage, involve professional restorers like SERVPRO to get your property back to its former glory.
How long does the restoration process take?
The time SERVPRO restorers take to manage fire, and smoke cleanup in your Everett property is dependent on the following factors:
The rooms affected by the fire
The damage intensity
The type of materials burned during the incident
However, our team of restores can thoroughly clean your property in a short amount of time. The task may take several days or weeks to complete.
Using home remedies and cleaning products to clean different surfaces may cause further harm. In addition, to prevent huge damages and costly repairs, the reconstruction process necessitates skilled and experienced personnel.
Our restorers have innovative equipment and products that help us minimize damage. We also have the right protective gear that protects us from inhaling and getting into contact with smoke residues. To make cleaning easier, we can use brushes, abrasive powders, and roto pads to agitate the surface. We can also vacuum the heavy deposits to prevent the loose particles from spreading. We ensure to leave your property in a better state than its preloss condition before leaving.
A small fire can put your family's safety in jeopardy. Contact SERVPRO of Medford / Everett for professional restoration services at a friendly cost. Call us today at (781) 395-4444. We're Faster To Any Size Of Disaster.