Should You Wait for Professionals to Start Fire Restoration of Your Medford Home?
5/25/2021 (Permalink)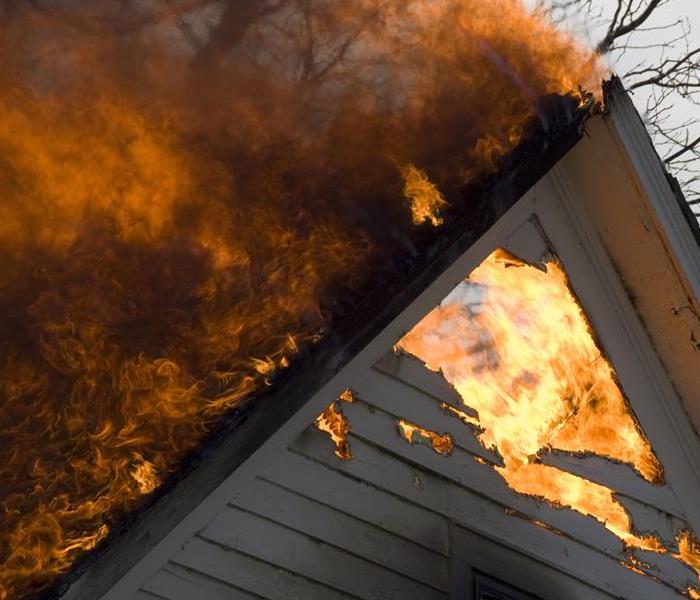 Try not to hesitate when you have fire damage in your Medford home. Let SERVPRO come in and help you.
SERVPRO Can Save You a Nice Amount of Time and Money on Fire Restoration of Your Medford Home
It can be tempting to start fire restoration of your Medford home on your own after a fire incident. However, you can be doing more harm than good by not involving SERVPRO experts. Without proper equipment, you can worsen an already bad situation.
SERVPRO has years of experience in the fire restoration of Medford homes. Our IICRC certified fire and smoke restoration technicians (FSRTs) have the necessary training and equipment to handle any size fire and smoke damage. Cleaning smoke and soot residue are some of the biggest challenges for SERVPRO technicians. The extent of smoke damage depends on many factors, including the type of fire and the temperature of the smoke.
Factors Affecting Smoke Damage Caused by a Fire at Your Medford Home
Several factors determine the extent of the damage that smoke can inflict on your Medford home after a fire damage incidence.
The temperature of smoke- Smoke rises away from the fire by a process called convection. Fires that burn hotter generate hotter smoke that can penetrate deeper into the porous structures such as drywalls and fabrics, causing extensive smoke damage. SERVPRO technicians understand the behavior of smoke and design fire and smoke damage restoration strategies accordingly.
The temperature of surrounding surfaces- Hot smoke inflicts the heaviest damage to colder surfaces. As the smoke moves from the source of the fire to colder areas, the smoke and soot particles are deposited on surfaces causing major damage. Thankfully, SERVPRO technicians understand this phenomenon and use several techniques to clean even the heaviest smoke and soot residue during the fire and smoke damage restoration and cleanup.
Call SERVPRO of Medford / Everett at (781) 395-4444 for a reliable and fast fire damage restoration service.