States of Water While Drying Everett Flood Damage
5/8/2022 (Permalink)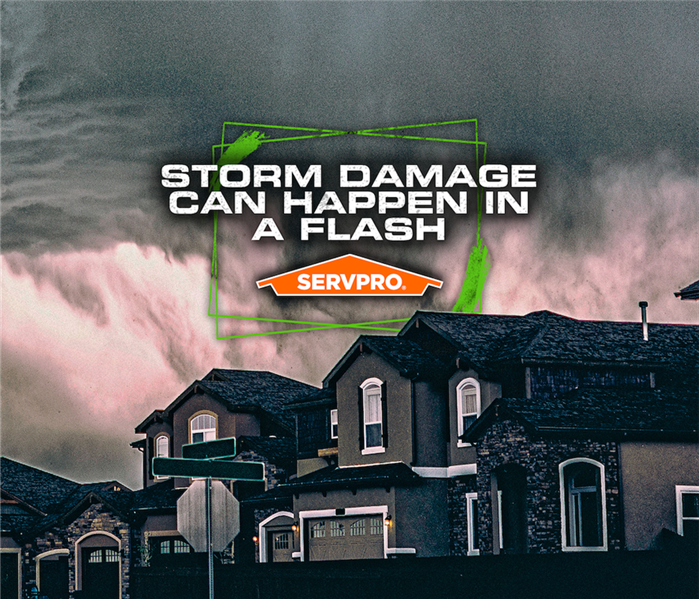 Flood and storm damage restoration is no DIY project. SERVPROs team of experts will be on-site within 4 hours of the initial call.
Flooding Changes the Phase of Water Several Times in Everett Properties
The restoration process for situations like flooding involves dozens of direct actions that can cause water changing forms and phases. Floodwater changes from liquids and gasses, sometimes even solids, several times throughout the full restoration and recovery process through reactions like:
Melting
Evaporation
Condensation
Sublimation
Harnessing Chemical Processes
It is crucial to understand the behavior of water through different stages to increase production and management of flood damage in Everett homes. Flooding is a rapidly changing and destructive event for a property, so each action professionals take work to specifically harness chemical processes and behaviors of trapped water in different forms to provide efficient restoration results.
Evaporation
Evaporation describes the actions of units like our air movers to influence wet surfaces throughout a damaged area directly. These high-velocity units blast warm air against portions of wall, ceiling, and flooring systems to vaporize trapped water molecules and begin to dry the affected building material. Evaporation works to begin restoring construction elements but increases the moisture content in the environment.
Condensation
Condensation is the state water is brought to when dehumidifiers like our low-grain refrigerant units begin to pull in moist air from the environment. The humid air is sent across chilled coils within the machine to form condensation drops on the rings. The water formed from the moist air is collected and removed, leaving less humidity in the house.
The education of our SERVPRO of Medford / Everett team allows us to react quickly to the harmful impacts of flood damage to provide the best restoration approaches for our customers. By harnessing processes like evaporation, absorption, and condensation, we can use the behavior of water to clean up after damaging flood scenarios effectively. Call us anytime you need us at (781) 395-4444.